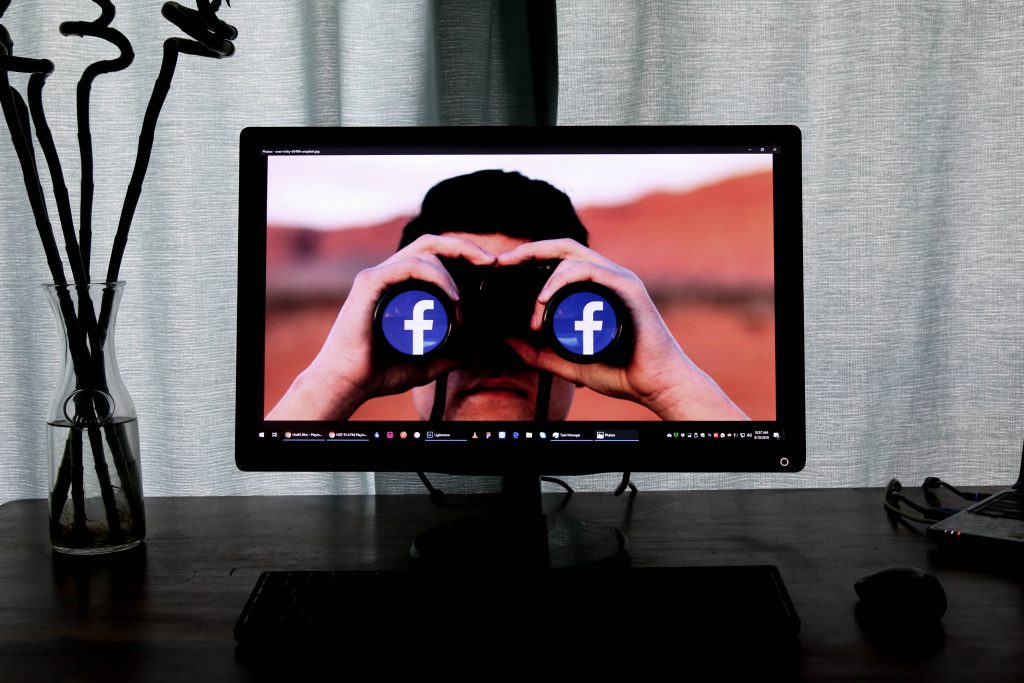 January 14, 2020
Whose Problem is Social Media Privacy?
Social media cybersecurity threats have been a hot topic in recent years.
Following a spout of privacy scandals and increased public awareness of data misuse, social media platforms are under mounting pressure to safeguard our personal information.
Whether it's complying with new regulations or improving transparency, platforms are working to boost trust with users and avoid potentially catastrophic scandals.
With over 2.5 quintillions (that's 18 zeros) bytes of data created each day, understanding where it's all stored and how businesses use it is incredibly important.
Join us as we dive into social media information security and discuss who should be responsible for protecting our data.
Invasion of Privacy On Social Media
In an age of Facebook, Instagram, Snapchat, and LinkedIn, the concept of privacy has a very different meaning nowadays.
While our deepest and darkest secrets used to stay within the privacy of our homes, today's social media users trust huge corporations with a treasure chest of personal information.
Whether its posting holiday photos, giving out credit card details or sending messages, social media platforms collect our most intimate information.
Incredibly, there are 510,000 comments and 293,000 new statuses posted on Facebook every minute. The bombardment of information means we live in an incredibly open world with very little clarity over where our data is stored or who has access to it.
Social Media Security Awareness
So, why should we trust large corporations with our data, and what steps are they taking to keep it safe?
The number one rule when it comes to cybersecurity is awareness. Understanding where your information is stored and who has access is the first step to staying safe online.
The recent GDPR data protection act in the EU was an important step for both businesses and individuals to take responsibility for personal data and offer improved transparency.
As of May 25th, 2018, all UK companies must conduct an entire overhaul of their existing data records. Customers actively opt-in to release their personal information and companies must provide information about how they will use their information.
The GDPR act had three key goals:
Protect the data rights of users.
Ensure data privacy laws keep pace with the changing technological landscape.
Create consistent data protection laws across the EU.
In January 2019, Google was hit with a hefty €50 million fine by the French data regulator CNIL, for breaching GDPR.
As regulators continue to crack down on data misuse, improved transparency will help people understand the true scale of data harvesting and discourage unfair exploitation of personal data.
Learning From Past Mistakes
The infamous 2018 Cambridge Analytica scandal is a classic example of data falling into the hands of the wrong people.
Facebook's unstoppable growth came face-to-face with a brick wall when investigations revealed the social media giant had worked with Cambridge Analytica to harvest the personal data of 87 million profiles. Facebook did so without the users' consent and used it to influence political advertisements.
Following years of legal debate and public outrage, Facebook lost over $134 billion in market value, and 15 million users boycotted the platform altogether.
However, Zuckerberg was quick to neutralise the scandal and win back customer trust using a dedicated advertising campaign around data privacy.
Unsurprisingly, Facebook managed to climb their way back to the top seat with monthly active users growing by 13% just two months after the scandal hit the front pages.
"Spam is not your friends." Facebook ad campaign (at a Chicago bus stop): We have problems with spam, "false news", clickbait and fake accounts, but we're going to fix it. pic.twitter.com/7zPm3OZjfF

— Peter Kafka (@pkafka) March 28, 2018
The size and power of social media platforms like Facebook mean they are a difficult force to stop. Their ability to bounce back after such a major misuse of personal data is extremely worrying.
As Facebook's 2.2 billion user base continues to grow by the day, the influence they have over public opinions and media coverage puts them in the driving seat. They have the reach and resources to shape public opinion and filter the truth.
Trust Makes the World Go Round
There's really only one person who is truly in control of social media privacy & personal security issues — it's you.
If you're openly posting information in the public domain, you have very little control over how it's used or who can see it.
The best way to protect your personal information is to fence-off your social media activity to a closed circle of individuals you trust.
Protect Your Data with Private Platforms
Instead of falling victim to social media giants, limiting the number of people who have access to your data puts you in the driving seat.
Private and secure social media platforms like Collude give you complete control of your data and offer the transparency you deserve.
As the social media giants become "too big to fail", it's important not to gamble with your personal information.
Keep your cards close to your chest and only share private data with the people you really trust.