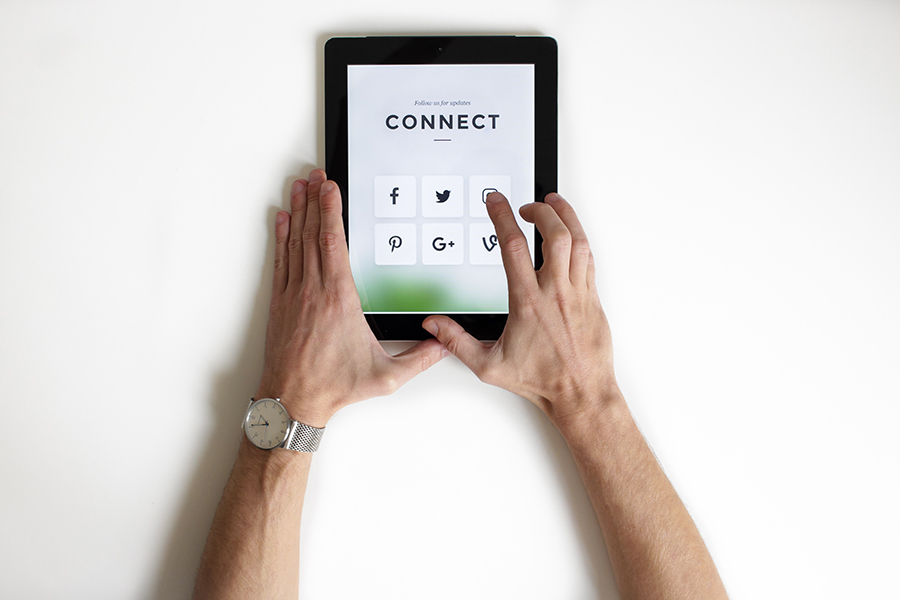 January 02, 2020
What Brands Can Learn From Social Impact Startups
Cutting-edge startups are embracing sustainable values to right the wrongs for centuries of consumerism.
Whether it's reducing carbon emissions, fighting for equal rights, or supporting community initiatives, social impact startups are paving the way to make a positive impact on society.
While it's been notoriously tricky for socially-minded ventures to attract funding in the past, increased public awareness for social impact investment is changing the investment landscape for the better.
Join us as we explore the importance of social impact investing and how big brands can learn from socially responsible startups to make a positive difference.
What is Social Impact?
Increasingly, startups are developing futuristic technologies and business models which focus on solving some of the world's greatest challenges.
Instead of viewing a healthy balance sheet as the sole indicator of success, social impact startups look at improving a range of social factors while still turning a profit.
Social enterprises use the marketplace to build commercially viable businesses that exist to benefit the public and the community, rather than just shareholders. So-called "cleantech" venture capital is a new wave of entrepreneurship which huge corporations like Google see as the future of social impact investing.
Google recently announced they're looking for up to 10 sustainability startups from Africa, the Middle East and Europe to join a six-month accelerator project.
Although successful applications won't necessarily receive direct funding, the tech giant says they will introduce them to relevant investors. The lucky applicants will also have exclusive access to Google's engineering resources and receive hands-on business development support.
The backing of a large corporation like Google will give these emerging social impact startups the boost they need to get off the ground and shake up established markets.
All applications will be judged based on their efforts to tackle a set of sustainable development goals.
What are Sustainable Development Goals?
In an attempt to make the world a happier and healthier place, the UN has created seventeen sustainable development goals (SDGs).
The goals cover everything from tackling poverty to abolishing world hunger, improving education and building sustainable cities.
The 2030 Agenda for Sustainable Development was adopted by all UN members in 2015 to create a shared vision for peace and prosperity across the globe. SDGs are an urgent call for action and a recognition that building a better world requires improving a range of social behaviors, instead of merely focusing on economic growth.
SDGs give social impact startups a clear framework and direction to collaborate with other cleantech ventures and combine their efforts to achieve shared goals.
There are five core themes which underpin the seventeen SDGs:
People. Reducing poverty, eradicating hunger, and ensuring all humans exist with equal rights.
Planet. Protecting Earth from environmental decline through sustainable consumption and controlling the use of natural resources.
Prosperity. Allowing all humans to enjoy economic, technological and social progress.
Peace. Creating peaceful and inclusive societies, free from fear or violence.
Partnership. Building a global alliance for sustainable development which focuses on the needs of the poorest and most vulnerable people on the planet.
The important take-home message for big brands is that building social impact into their business requires a holistic approach. Companies need to embrace all of these themes to have a positive impact on society from all angles.
As the United Nations puts it:
"There can be no sustainable development without peace and no peace without sustainable development."
Socially Responsible Investing
Increased public pressure for businesses to contribute to the social good has risen a new era of social impact investing.
Instead of measuring the merit of a potential investment on financial returns alone, investors are developing social impact assessments to make more socially-minded investment decisions.
Environmental, Social, and Governance (ESG) ratings are used to put companies under the microscope. Investors use ESG ratings to take a sneak peek under the hood and investigate how a business operates and their social impact.
Whether it's offsetting carbon footprints, supporting local communities, or campaigning for legislative changes, there are a number of ways businesses can boost their ESG rating to attract socially-responsible investment.
Why Do Social Impact Measures Matter?
Social impact measurement is important as it gives investors transparency and encourages them to redirect investment into causes which will make a positive difference.
The ultimate aim of social investing is to move money away from damaging activities and redirect funding into positive to causes to solve local as well as global challenges.
An entrepreneurial group of students from the University of  Edinburgh has started the UK's first student-run socially responsible investment fund. Prosper Social Finance invests in ESG stocks and recycles any money they make to support social enterprises across Edinburgh and community initiatives.
Social impact startups like Prosper are shaking-up the world of finance and encouraging bigger brands to take responsibility for their social actions.
Building a Better Tomorrow

While social startups are still an emerging trend within the world of business, the future looks bright.
Fully-functioning businesses who embrace social responsibility, while still generating a profit are showing the world that financial success and social good can go hand-in-hand.
As the world scrambles to learn from yesterday's mistakes, social impact startups are paving the way for a better tomorrow. Big businesses must live by these same values and adapt their processes to have a positive impact on the world.
The future of investing will look beyond balance sheets, as the world places more and more value on positive social actions.