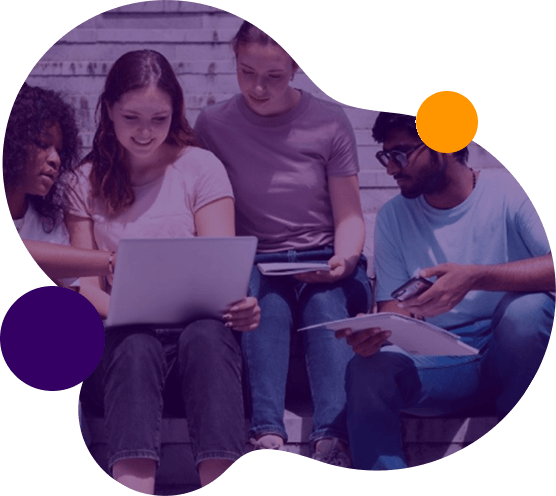 Collude, the platform that allows universities to improve course management and promote student engagement.
Our platform has been specifically designed to make it easier for professors to share course materials, post assignments, and manage discussions.

Streamlined Distribution of Information
With Collude, professors can share course materials, updates, and assignments with students in real-time. This means that students can access course materials as soon as they are made available, reducing confusion and streamlining the distribution of information. Collude provides a centralized and secure location for course materials, reducing the risk of information getting lost or misplaced.

Increased Student Engagement
Collude promotes active collaboration among students, allowing for group projects, discussions, and peer-to-peer learning. This creates a more dynamic and interactive learning environment, which can lead to improved student engagement and outcomes. Collude also provides a platform for students to ask questions and seek clarification, making it easier for students to get the support they need to succeed.

Easy Course Management
Collude makes it easy for professors to manage their courses. Our platform provides a range of tools and features designed to make course management as seamless as possible. Professors can easily post assignments, create discussion forums, and manage course materials all from one central location.

Secure and Controlled Environment
Collude provides a secure and controlled environment for course management. Our platform is designed to protect student data and reduce the risk of cyberbullying and inappropriate behavior. Collude ensures that all communication and collaboration takes place within a safe and controlled environment.
Overall, Collude provides a range of benefits for universities looking to improve course management and promote student engagement. Our platform streamlines the distribution of information, promotes active collaboration among students, and provides an easy-to-use platform for course management. Join Collude today and discover a new way to manage your courses and engage your students.