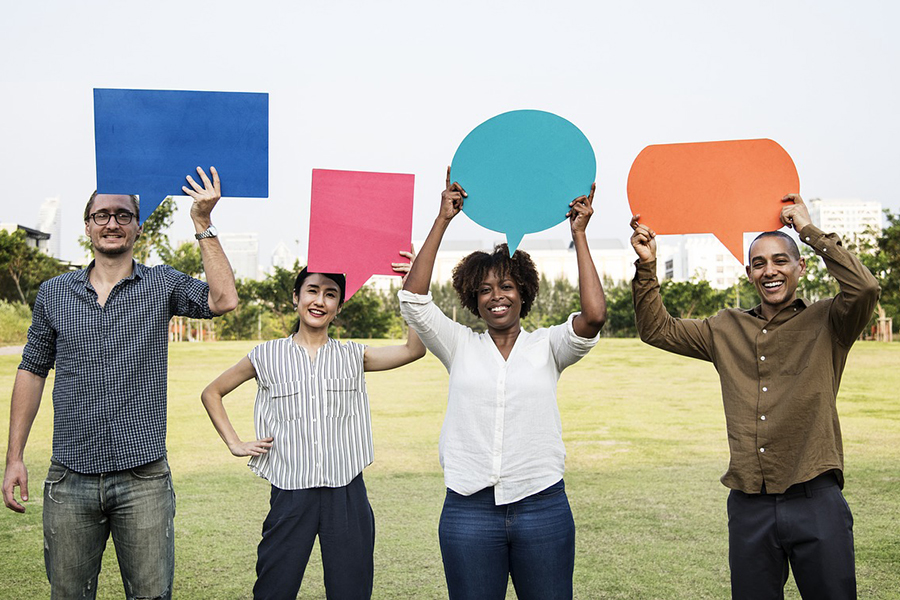 April 30, 2018
Top Benefits of Business Networking Platforms
Every successful business depends on the team of talented individuals who make it all happen. If you're looking to add to your team or connect with potential business partners who can help your business grow, you'll need to develop a robust business network.
Busy professionals often prefer to use a business networking platform, like Collude, as it allows business leaders to enrich their professional communities and build powerful relationships at a time that suits their tight schedules.
Whether you're a CEO or manager, business network platforms offer an essential set of tools to help you take your business to the next level.
Join us as we explain the importance of business networking and some of the key benefits. So, you'll walk away feeling ready to build a professional network that delivers real value.
What is the Purpose of Business Communication?
Business communication, to put it simply, involves sharing information about a company with people inside and outside the business. For example, discussing custom packages with a potential customer or company values with employees.
Good internal communication helps a business run smoothly, while external communication generates new leads. Both aim to create long-lasting relationships and help to grow your business to new heights.
Business networking platforms allow you to connect with other business owners and opens doors to future opportunities. Networking with other professionals could produce some exciting business opportunities, which wouldn't have appeared otherwise.
The Importance of Business Network
Business networking platforms have many benefits. They help you to:
Build trust with new clients.
Validate your position within your industry.
Learn from others in your industry.
Find exciting talent and business partners.
Discover new opportunities.
Advantages of Business Networking Platforms
Managing Business Relationships
Business networking platforms present an invaluable opportunity to build lasting relationships with both clients and customers. Finding like-minded people allows you to create partnerships that can blossom into meaningful relationships.
Strong business relationships help you to:
Promote brand loyalty, so customers keep coming back.
Reduce your marketing budget as returning customers won't need much persuading.
Win new clients when happy customers promote your brand.
Gain a competitive advantage over rivals.
Smart Business Decisions
Business leaders need to make confident business decisions. If you're struggling to make an important decision about a tricky topic, try discussing your ideas with other business professionals in your network.
Once you understand how others plan to tackle the same challenges, you can use this information to boost your confidence and make smarter business decisions.
When you're exploring challenging situations, you want a secure and professional network — somewhere you feel safe to talk, share private information and industry insights.
Collude's business networking platform is the perfect environment for networked members to ask questions in a safe and welcoming atmosphere, so you can build a better understanding of your industry and collaborate with like-minded individuals to solve real problems.
How to Find New Customers and Increase Sales
Lead generation and conversion rates are essential for success. If prospective clients search your business, your social media presence will tell them a lot about who you are and what you represent. Get it right, and you've got a potential new client on your books. Get it wrong and its curtains.
First impressions count so don't underestimate the power of social media to generate new leads and increase sales.
Collude provides a collaborative workspace to help you generate leads with its secure Opportunities module, where you can post or connect on genuine possibilities for expanding and growing your network's business. Participating on Opportunities can help you build strong relationships that benefit both your business and the network. So, new members immediately see the value of joining an expanding network of business professionals.
Knowledge Sharing Culture
Sometimes the best way to learn and grow your business is to share your knowledge with others and in turn, gain valuable insights into how they view and operate within your industry. Business networking platforms can help you generate new ideas from your professional community and find out how your customers and employees respond to a particular concept.
At Collude, we firmly believe that sharing is caring. Our Forums allow members to create and discuss key topics of importance, share top tips and hopefully get some free advice and insider knowledge from their network, a win-win all around.
Brand Awareness Strategy
If you are representing a brand, business networking presents an opportunity to increase brand awareness and improve your business exposure. Customers and employees can get a better understanding of what your business stands for, how you operate, and why they should work with or for you.
Many owners and CEOs believe they shouldn't promote their brand on their personal network. And, they're right. You don't have to promote, but rather educate your professional network about what your company is offering and why your services are valuable.
How to Make a Positive Impact in Your Community
One important benefit of creating business networks is that you can generate positivity and build a stronger corporate culture.
You can help employees improve their skills and knowledge, get to know each other and create beneficial relationships. You might also receive some valuable employee feedback into areas of your company that need improvement.
Building a strong community not only helps you reduce employee turnover, it also helps you attract potential employees.
At Collude, we've made it a priority to create a platform which adds real value for our members. We feel that the Feeds module appeals across all generations and allows employees to engage and share updates creating a closer network. Enable members to build healthier and happier communities by hosting/promoting or attending Events, and celebrate successes or share updates through News to enhance networking with all members.
The Power of Networking with Collude
Take your business to the next level by harnessing your business network, discover incredible talent, building strong communities and listening to what your customers and employees want. Not only does networking increase your professional exposure, but it also helps your teams understand the bigger picture.
As a result, you'll build a stronger company and let the world know your business is here to stay.
Start Your Free Trial Today
Collude helps businesses develop better networks and communities. Members have direct access to a simple and effective set of tools, so they can develop a secure, vibrant network to promote and grow their business.