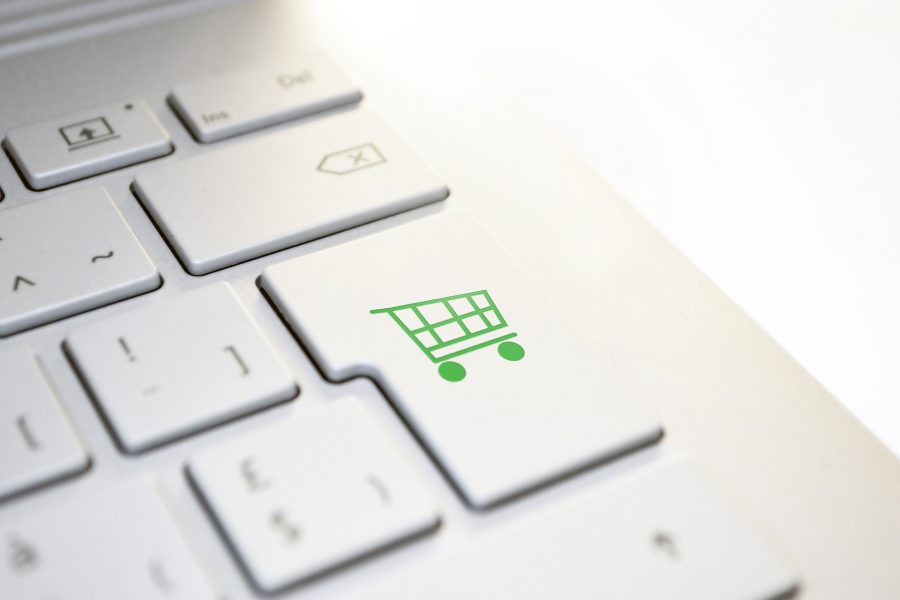 September 30, 2019
Top 3 Procurement Trends for 2020
If words like Blockchain, Robotics or  Machine learning tickle your fancy, you'll be eager to learn more about the top procurement trends for 2020.
As markets become increasingly competitive, and technologies continue to develop, the wonderful world of procurement has turned on its head.
Many companies were slow to hitch a ride on the technology bandwagon. These late bloomers are now eager to bring their procurement process into the twenty-first century.
With loads of exciting developments on the horizon, we've put together 3 top procurement trends for 2020. Lead the way with innovative strategies and take your business to the next level with cutting-edge technologies.
1) Building more sophisticated relationships with suppliers
2020 calls for an exciting shake-up of how procurement teams share information with suppliers.
Increasingly, buyers are involving suppliers in decision-making in the initial planning stages. 2020 marks the start of a more collaborative future between suppliers and procurement teams.
Supplier-buyer collaboration provides two key benefits:
Buyers have improved market visibility. Big data allows buyers to better manage supplier expectations and negotiate value creation.
Suppliers cement loyalty with buyers. Suppliers can build long-lasting relationships with buyers by delivering quality products at fair prices.
Transparent oversight of the supply chain makes it more important than ever for procurement teams to evaluate supplier performance. Buyers should keep a watchful eye on alternative suppliers who may offer a more reliable quality of service or when needed bring the supply chain under their own control.
Not only do supplier performance evaluations guarantee consistent quality and improved customer service, but they also force suppliers to improve their processes and compliance levels.
2) Prioritising value over cutting costs
In 2020, procurement teams need to do much more than simply cutting costs. Research shows that most companies are moving away from a cost-cutting mentality with only 40% of supply managers saying it's their primary objective — a 50% decrease from three years ago.
So, if businesses are less focused on cost cutting, what are they focusing on?
Savvy, forward-thinking procurement companies are starting to take a different view by prioritising their relationships with suppliers. Rather than squeezing suppliers to cut costs, they're finding new, alternative ways to increase profits like consolidating supply chains, streamlining services or adopting the latest tech.
Strategic procurement fuelled by big data and technology could hold the key for maximising profits and organic growth. This, at least, seems to be the consensus as 96% of procurement organisations plan to increase their investments in technology, supplier networks and the cloud in a bid to boost productivity and achieve greater efficiency.
3) Digital strategies for long-term profit
Using technology in procurement is hardly frontpage news. For decades, procurement teams have used technology to speed up processes, identify price points and make better purchasing decisions.
However, 2020 marks the beginning of an exciting new era for procurement.
Companies are increasingly beginning to discover the value of sophisticated cognitive procurement technologies which promise to revolutionise traditional procurement processes.
What is Cognitive Procurement
Labelled the 'final frontier' for modern business, cognitive procurement uses disruptive technologies to streamline the management of procurement processes.
State of the art technologies use self-learning systems to process 'big data' into a set of intelligent actions.
Whether it's robotic process automation, natural language algorithms or ingenious Blockchain systems, procurement companies can use cutting-edge technologies to automate redundant tasks, increase efficiency and improve market visibility.
Less talk, more action
Many companies talk a good game when quizzed on how they're using tech to transform their procurement function.
"Artificial intelligence this, Blockchain that" — they make it sound like some sci-fi operation!
In reality, lots of the hype isn't backed-up by practical applications of cognitive procurement technologies. Too many companies are focusing on ambitious five-year targets, but very few are implementing the digital strategies necessary for reaching these goals.
For example, while 85% of executives promise digital transformation in the next 3-5 years, only 32% have started to implement a meaningful digital strategy.
2020 is the year for procurement teams to act and start rolling out these strategies. Businesses must take a leap of faith by embracing new technologies with open arms and adjusting their traditional processes to make way for digital procurement processes.
Successful digital strategies require substantial investment into infrastructural changes and new resources which can set businesses up for long-term growth.
Discover future trends in procurement
2020 will be a pretty crazy year for the procurement sector. Businesses are thinking on their feet as they welcome new technologies and build great teams to stay ahead of the game.
Here at Collude, we can't help thinking, what's next?
What's the next big thing in the fast-paced world of procurement?
We're excited to be at the centre of a diverse network of businesses as the Internet of Things (IoT), machine learning, blockchain and tonnes of other cutting-edge technologies continue to reshape the procurement sector.
Business networking platforms are more important than ever for businesses to build sustainable supplier-buyer collaborations and spark powerful relationships across entire industries.