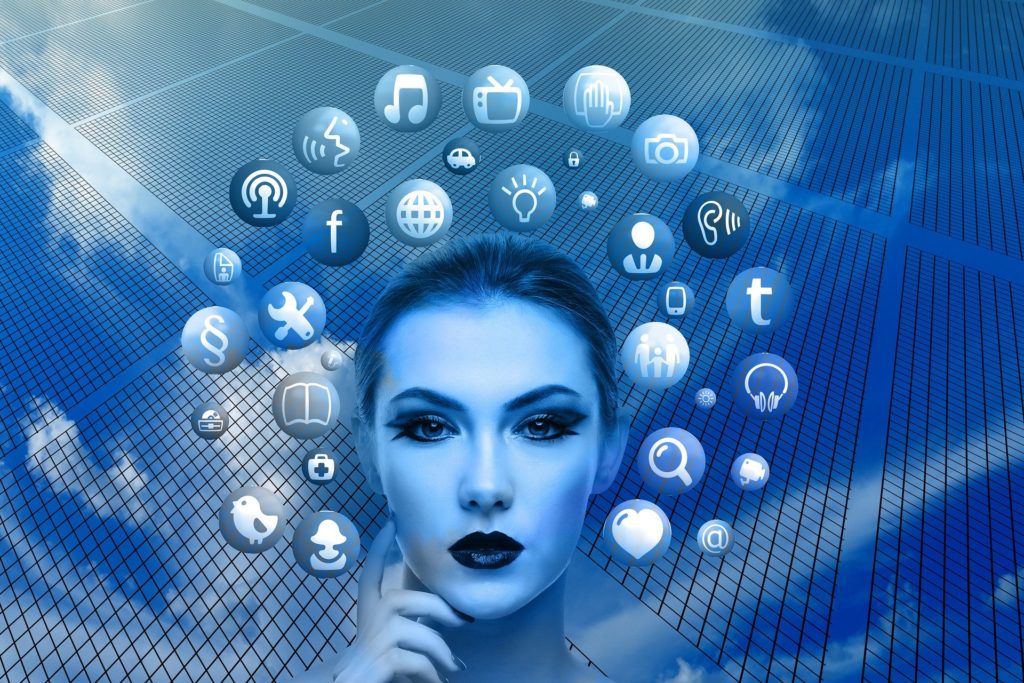 December 5 , 2019
Social Media Marketing Tips To Grow Your Business
Social media — all businesses know it's important, lots of them use it, very few get it right. A 2018 study sampled 50 companies to reveal between 12-80% of their annual social media budgets were wasted due to poor practice.
Making sense of the social media minefield is no mean feat. The recipe for success involves a complex mixture of time, resources, knowledge, and importantly, patience.
Businesses can empty the bank on fancy social media campaigns, but unless they're targeting the right people with the right content, their efforts will be wasted.
Taking the time to execute meaningful strategies and craft engaging content can help businesses attract new customers and scale their business to new heights. 73% of businesses believe their social media activities have been "somewhat effective" or "very effective" as a marketing channel to scale their business.
We've put together our top tips for businesses to leverage their social media and achieve the best results from their campaigns.
Learn the ropes
Before setting out on your social media journey, the first port of call should be the classroom. There are tonnes of online resources to help you learn social media marketing basics and understand how to execute effective campaigns.
With 96% of online users engaging with brands through social media, but not actively following their pages, marketers will have their work cut out for them if they want to attract a loyal following.
Importantly, think about how social media marketing works for your specific business and customers.
Every business has unique challenges, audiences and operates in a different market. Think about how you can tailor your social media education to develop social media marketing strategies that pinpoint your target audience and increase conversions.
Strike a balance: spam vs. silence
Successful social media campaigns involve finding a happy medium between sharing engaging content with your audience and keeping your distance to avoid unnecessary noise or spam. After all, 11% or roughly 600 million Internet browsers already use ad-blocking software.
Knowing how often to post on different social media platforms is an age-old question for social media experts. Lots of businesses use social media calendars to map out a schedule, also known as a content calendar, and use automation software plug-ins to offer their social following a seamless stream of content.
Automation tools are useful as they free up social media managers so they can maximise their time to improve engagement with their audience. There are numerous software options available to you, so best to review and find the most effective solution for your needs.
Make sure you're putting the right content in front of the right people. Identify your audience and what type of content they enjoy to strike the magic balance between spam and radio silence.
Target the right people
So, how do you create content your audience will love?
The wonderful thing about social media is the amount of data available at your fingertips. You can use data to get a detailed picture of who your followers are and what kind of content they want to engage with.
Here are three great ways to use data to create effective campaigns that target the right people:
1.   Widen your reach with social influencers
Social influencers offer an absolute golden opportunity for marketers primarily within  retail, fashion, beauty and entertainment. Influencers are individuals with a large online following who create awareness for products/brands by promoting them to a captivated audience on social media.
Working with social influencers is a great way to create a sense of excitement around your business. According to Retail Touch Points, almost a third of retailers have worked with social media influencers, and 28% have paid celebrities to promote their brand.
Collude is a powerful business tool which can connect brands with their wide network of influencers to achieve their marketing objectives. Whether it's sharing media or reinforcing product branding it easy to support your social influencers through a dedicated platform.
2.   Create relevant content using trends
Tailoring your content around current trends is a powerful way to increase engagement and put your brand at the centre of popular conversations.
Keep an eye on trending topics by checking Google Trends or industry news and then sharing your insights on social media platforms to start meaningful conversations. Encourage your audience to share their thoughts and engage in a healthy debate on your social channels.
Kick-starting meaningful conversations is a great way to create hype around your brand and collect data about users. Data helps you understand who they are, what they're interested in, and how you can catch their attention with tailored content. It also helps you to match your messaging to their values and create digital allies.
3.   Target your marketing using events pages
Events pages are a great way to encourage online visitors to sign up for training or attend launches linked to your marketing activities.
Organising business events using social media gives you access to loads of valuable data. Tailoring your content to an individual's needs will increase engagement and lead to more customer conversions.
It's important to offer a range of business events that will attract people with different interests. This way, you'll have access to a wide spectrum of user-profiles, which helps you penetrate new audiences.
Collude lets you list all your business and social events in one place. Users can access attendees list and connect with fellow members to build long-lasting professional relationships. You can also share real-time event updates like agendas and venue details.
Conversations lead to customers
The hard work doesn't stop once you've posted engaging content on your social media channels. Posting alone isn't enough to turn engaged users into new customers.
The secret to social media success is perseverance. If users comment on something you've posted (good or bad), take the time to follow up and keep the conversation going. Too many businesses focus on creating engaging content and forget to engage with it themselves.
59% of Americans believe they receive better customer service on social media pages over traditional methods such as email and telephone support. Brands need to make the most of social media platforms to connect with their audience and offer a positive online experience.
Hook, line, and sinker
We can think of social media marketing in terms of catching fish…
Engaging content is like a tasty worm on the end of a hook. Users are tempted to have a nibble, but if you fail to reel them in with continual engagement, they'll easily wriggle off the hook.
Posting engaging content is only half the battle. The important part is answering customer questions and offering personalised responses to comments and posts to keep your customers happy. Research shows that 71% of consumers who've had a positive social media experience with a brand are likely to recommend it to others.
Track performance for the best results
You can't expect positive results if you don't measure your progress.
Tracking the performance of your campaigns is essential to success. Set yourself clear benchmarks that you can work towards and regularly review your progress to stay on track.
39% of marketers say measuring the ROI of their social media marketing is their main challenge. Crucial KPIs to help keep track of the impact of your campaigns include the following:
Click rates to track engagement

Number of impressions to measure reach

Measuring lead generation to monitor how many engaged followers are actually interested in becoming a customer
Your campaigns will never be perfect. It's important to identify areas where you can improve and listen to your audience to adapt your marketing around their needs and desires.
With any social media strategy, maintaining a strict focus on ROI is crucial. It's easy to get distracted by fancy campaigns and expensive ads, so try not to lose sight of your core marketing objectives and budget constraints.
Keep track of how much time and resources you've invested and review your performance to make sure you're getting the results you need.
Incredibly, research shows that marketers who prioritize engaging social media content are 13 times more likely to experience positive ROI.
Leverage your Social Media Marketing Today
It's an exciting time for marketing professionals. Social media has changed the game for businesses who want to get their brand in front of the right people and scale their business to new heights.
Collude offers a fantastic way to promote your business to a specific, secure group and share your company mission with members. Unite your social influencers and channel marketing partners so everyone can work together to achieve your marketing goals.
Take the time to learn the ropes and focus your social media marketing strategy towards your specific business needs. This way, you'll execute effective and affordable marketing campaigns that deliver a real impact.