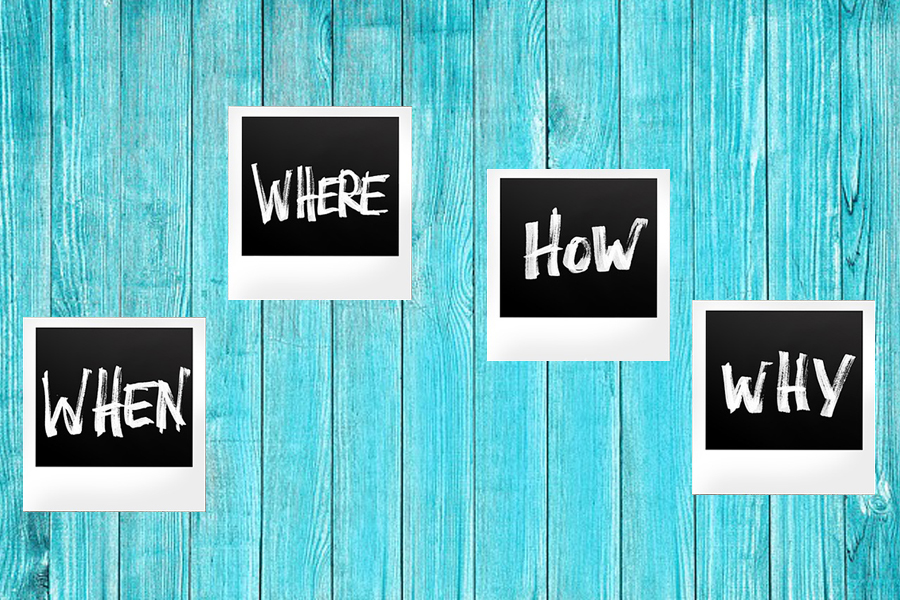 June 28, 2019
Questions to Ask at a Networking Event
Are you nervous about attending your first business networking event? Or perhaps, you've been to several events already, but want a new way to connect with other professionals?
We'll help you prepare for the networking event, so you know exactly what to say and how to make the best first impression
The Value of First Impressions
Research shows that you only have seven seconds to make an excellent first impression. So, you want to go above and beyond to make sure you come across right, the first time. After all, you never get another chance to make a first impression.
Thankfully, there are professional networking tips to increase your chances of making a good first impression:
Preparation. If you are planning on spending time at an event, then you want to maximise it. Think about why you are going and set yourself small achievable tasks. Meet 5 new people, share you company pitch, understand who your perfect customer / industry ally is. Then work out how to identify them with a few quick topical questions – not sales pitch at this stage.
Dress appropriately. While image certainly isn't everything, you want to make sure you look the part. Investigate whether it'll be a formal or casual event and then choose a suitable outfit. Whilst being individual can also get you noticed, turning up in jeans for a formal suit & tie meeting may make you feel uncomfortable and others may make inaccurate judgements.
Smile. Studies show that smiling signals altruism and friendliness, traits people often look for when assessing their next employee or business partner. Smiling at someone helps build trust and makes you seem more approachable. Check for spinach before you enter the room and then bring out your most gorgeous smile during those crucial first seven seconds.
Take it easy. Rather than opening a conversation with lots of information and risk overwhelming the person you're speaking to, start slowly and ease your way into the conversation. It's okay to ask personal questions and make small talk before getting down to business. Remember most people are happy to talk about themselves, it's a subject they are quite confident with.
Posture, posture, posture. How you carry yourself says a lot about you. For example, you appear more confident if you have a good posture, with your shoulders back and head held high. Eye contact is equally good, it exudes a level of confidence and shows a level of trust. Of course, don't stare unblinkingly for minutes at everyone as that gives off completely different signs and try to avoid the Marty Feldman eye-pop look.
How to Introduce Yourself at a Networking Event
How you introduce yourself will undoubtedly play a role in how the other person perceives you. So, it's important to get it right.
The first time you meet someone, introduce yourself by telling them your name and offering to shake their hand. For example, you might say something like:
'Hello, I'm Robin Jones. It's nice to meet you.'
Or replace 'nice' with 'great', 'lovely', 'a pleasure'. Use an honest, positive and appropriate greeting.
When introducing yourself, make sure to make friendly eye contact and glance at their name tag to gather any additional information, like where they work or their position. You can then use this information to start asking them questions
Use a Business Handshake
As part of introducing yourself, you'll want to shake the person's hand. Your handshake can define how the person perceives you, so you want to make sure it isn't too firm or soft and that your hands aren't wet or damp. No one wants to shake hands with someone with sweaty palms.
 Go-To Network Conversation Topics
Start the conversation with some ice breakers. It's important to show an interest in the other person, so ask them some neutral questions about the event or venue. For example, you might try:
Are you enjoying the event?
Have you been to this type of event before?
It's a lovely/wet/windy day outside, did you drive here?
It's a lovely venue, do you work close to here?
Do you attend many business networking events?
During your conversation, you want to encourage the person to speak about their career, company and future. That way, you can spot opportunities for collaboration or pain points where your product might be the perfect solution.
Top 10 Networking Questions
Once you've gently started the conversation, you can move into more interesting and personal subjects. Here are our top 10 favourite networking questions:
What do you do?
How long have you worked with your company?
What's it like to work there?
How did you get into that line of work?
What's your favourite thing about working there?
What's the most difficult part of your role?
What's the best job you ever had?
What's the biggest challenges or opportunities for your organisation?
Where were you before?
Do you have a business card?
Fun Networking Questions
You could also try throwing in some of these fun networking questions:
If you could start all over again what would you love to do/be?
What makes you smile/excited?
What do you enjoy doing outside of work?
Read any good books that you can recommend?
What's your biggest achievement this year?
What's the one thing I should know about you?
Have you visited any interesting places you'd recommend?
What are the biggest challenges in your career or company?
Where do you see your career in 5 years?
Have you seen the news? I was reading an article about [insert interesting industry article subject] and was wondering what you thought?
Business Networking Tips
Everyone gets a bit nervous before meeting new people, so take a deep breath and try to relax. Once you get over the nerves and start talking with other networkers, you'll discover that everyone is happy to chat and answer your questions. Networking can be a lot of fun, and we hope you enjoy your next networking event.
Why Not Create Your Own Network. Sign-up for Your Free Trial
Whether it's your network, or you think it's a great fit for your company, you can sign-up for your free trial of Collude today and get access to our secure, professional network platform free for 14 days.