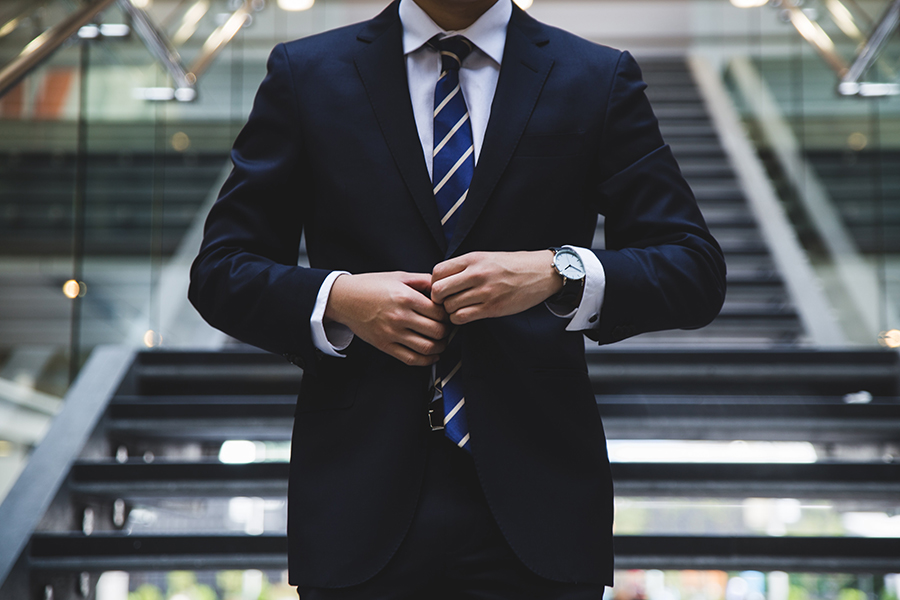 November 27, 2019
How to Learn From Business Leaders Who Failed
Did you know that the average age of a successful start-up founder is 45 years old?
While we're always hearing wild success stories of entrepreneurs building the likes of Facebook and Microsoft from their college dorms, success doesn't happen overnight for most start-ups.
As with anything in life, achieving success won't happen without overcoming some hurdles and failures along the way. If something doesn't go your way from day one, that doesn't mean you can't hustle your way to the top, through years of grit and determination.
60% of UK start-ups close their doors within the first three years of launching, and 20% fail within the first 12 months.
Whether it's losing a potential client or folding your business altogether, every start-up can expect to deal with failures in all shapes and sizes. The key to success is learning how to deal with these failures and channel them into something positive.
Join us as we draw on some infamous examples of failures in the start-up world and explore how your business can learn from the hard times to achieve sky-high success.
What Does it Mean to 'Fail'?
Before we look at why or how a business might experience failure, we must first establish what it means to 'fail'.
If you're watching epic fail compilations on Youtube, your understanding of failure may be very different from a start-up founder having to close up shop.
Failure exists on a vast spectrum, and every business has a unique set of vulnerabilities which make it more or less susceptible to something going wrong.
The concept of failure is something we're typically conditioned to view in a negative light.
Whether it's losing a game of Monopoly at age four or losing your job at 40, it's all too easy to become familiar with the negative consequences of losing. However, the secret to success is to view failure as a fact of life and to flip it on its head to find a positive solution.
As Sir Winston Churchill famously quoted: "Success is not final, failure is not fatal: it is the courage to continue that counts."
Why Do Businesses Fail?
So, what are the signs of a failing business, and why don't things always go to plan?
Here are some of the key challenges faced by today's start-ups and the key drivers behind their failure.
The CAC / LTV "Rule". If the cost of acquiring a customer (CAC) is significantly higher than the lifetime value of a customer (LTV), you'll struggle to stay afloat. Costs associated with marketing, lead generation and salaries can quickly add up. Too many start-ups fail to monetise their service, to outweigh these costs.
Poor cash flow. Fewer than 50% of manufacturing start-ups survive past their fourth year due to limited cash flow. When you're starting out, the set-up costs typically outweigh the incoming money from early adopters. Most start-ups rely on seed funding and angel investments to keep going. However, if funding doesn't work out, promising companies can quickly spiral into uncontrollable debt.
Market Failure. Starting a successful business is all about being in the right place at the right time. Many start-ups fail simply because the market isn't right at the moment in time. Whether it's increased competition from established brands or economic events changing your customer base, the market can dictate your success.
Business Leaders Who Failed
The most successful entrepreneurs on the planet didn't get to where they are today without overcoming their fair share of failures along the way.
Let's take a look at some famous business mistakes and examples of leaders hitting rock bottom, before climbing their way to the top.
1. Reid Hoffman
Co-founder of LinkedIn, Reid Hoffman, started-out his entrepreneurial career with a failed dating app.
'SocialNet' was "years ahead of its time" but a lack of appetite from customers lead to its closure in 1999.
This just goes to show how failure isn't always about the product or people behind it — sometimes the timing just isn't right.
2. Jeff Bezos
As possibly the hottest name in the business world, Bezos' rise to fame wasn't a smooth ride. Before Amazon took off, Bezos had a handful of failed ventures.
A failed online auction site coined 'zShops' was eventually given a new lick of paint and adapted to become the third biggest company in the world.
3. Evan Williams
Famous for co-founding Twitter in 2006, Williams was the (not so proud) owner of Odeo — a podcasting platform.
After struggling to get things off the ground and facing unexpected competition from Apple's announcement of a dedicated podcast service with iTunes, Odea went bust. Fast forward a few years and the tech entrepreneur is predicted to have a net worth of over £450 million.
Businesses that took risks and failed were able to introduce innovative new ideas and shake-up the status quo.
None of these successful entrepreneurs achieved success by staying within the lines or playing by the rules. Building a start-up is all about entering uncharted waters and taking risks to build something entirely unique.
As these leaders have shown, failure isn't the end of the road. Businesses that failed before they succeeded are equipped with the knowledge and experience they need to build something better next time.
The lessons you learn from things going wrong can guide you to make smarter decisions in the future.
Don't Be Scared of Failure
Aspiring entrepreneurs should never be afraid to take calculated risks.
Sure, things won't always go to plan. But, if you want to build something unique and exciting, you need to push the boundaries.
Successful entrepreneurs will embrace challenges and learn from their mistakes to create something others don't dare. Failure is the thing that gives us the wisdom and strength to keep fighting for our dreams.
As American novelist, Truman Capote puts it, "Failure is the condiment that gives success its flavor."