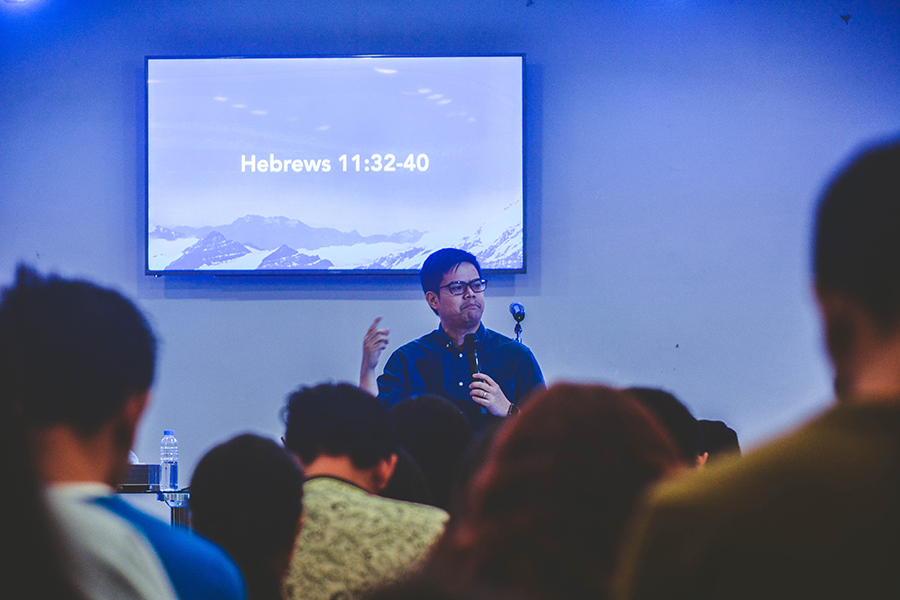 December 23, 2019
Has Powerpoint Reached the End of the Road?
With Jeff Bezos announcing a company-wide ban on the use of Powerpoint in Amazon's executive meetings, businesses are beginning to cast a shadow of doubt over the beloved presentation tool.
Unless you've been hiding under a rock, you'll have come across your fair share of Powerpoint presentations over the years. Microsoft's innovative solution to business presentations has made boring flip charts a thing of the past.
However, as PowerPoint approaches its 30th birthday, forward-thinking businesses are looking beyond the household name to find new ways to present key information.
With over 30 million presentations designed each day, we're here to ask whether it's time for businesses to mix things up and stand out from the crowd with unique approaches to data visualisation.
Whether it's building collaborative presentation tools, finding new ways to distribute key information, or handling sensitive information online, could a shift away from traditional slide decks be on the cards?
Is this the end of the road for Powerpoint or will it remain a business staple for years to come?
What's wrong with Powerpoint as a presentation tool?
Created in 1987, it's not surprising Powerpoint's core concepts remain stuck in the past. While they've made recent attempts to keep up with the times, like investigating the possibility of integrating AI technology, these efforts have fallen flat.
Most companies continue to deliver boring, outdated and rather dull presentations, calling into question whether modern businesses even need Powerpoint.
In an age of social media, data sharing, and professional networking platforms, surely there are more exciting ways to speak to large audiences?
1. Slide decks are too text heavy
One of the biggest pitfalls of static slide presentations is cramming slides with too much text.
Research shows that for every five words on a slide, the audience's attention is diverted away from the presenter for one second. So, if you really want to make an impression, PowerPoint is not the way to go about it.
The human brain can process visual graphics 60,000 times faster than text and is much better at retaining the things we see (80%) versus what we read (20%).
In today's modern age of short attention spans and information overload, embracing visuals is key to delivering powerful presentations.
2. Presentations are poorly designed
Although high-functionality is usually a good thing, Powerpoint users are distracted by snazzy animations and pretty fonts, instead of focusing on the elements of a presentation that really matter.
Offering users too much functionality and creative freedom hinders your chances of brand consistency and fancy gimmicks distract from the presentation's core purpose.
Creativity is important, but sometimes people need a nudge in the right direction to avoid veering too far off-piste.
Think of it as a colouring book — the lines are there to keep things tidy and whatever happens inside the lines is up to the artist. Powerpoint doesn't have any 'lines', so the 'picture' can look messy or confusing.
3. Not equipped for modern businesses
One of the key issues with Powerpoint for contemporary businesses is the static nature of presentations that are designed by a single and saved as an offline document on their computer.
In an era of remote teams, video conferencing, and digital connectivity, Powerpoint doesn't offer the durability or flexibility of applications like Google Slides.
Google Slides exists entirely online to offer a real-time alternative to Powerpoint, which can be edited and tweaked by multiple users at the same time. This more collaborative approach to presentations is much more appropriate for modern businesses who want to pull together ideas from various individuals who don't necessarily work under the same roof.
Also, traditional Powerpoints are often very cumbersome files to transfer via email — making them difficult to share with large groups. With Google Slides, however, contributors can be invited to view, edit, or comment on a presentation at the click of a button.
4. Everyone uses Powerpoint
Ultimately, the biggest pitfall with traditional slide decks is they're no longer new or exciting.
With Powerpoint dominating 95% of the presentation market, it can be difficult for businesses to stand out from the crowd and uniquely communicate their business.
Adopting alternative presentation methods could be the difference between winning and losing an important pitch.
What does the future of online presentation tools look like?
There are tonnes of unique presentation tools other than Powerpoint which address these flaws and offer more engaging and powerful methods of communication.
We believe the future of presentations involves using collaborative online platforms to promote more meaningful flows of information and ways of working.
Here are some of our favorite up-and-coming presentation tools:
Dropmark uses a combination of images, maps, videos, and websites to present company information in real-time. Describing themselves as "the smart way to collect, organise, and discuss anything on the web", these guys are completely rethinking the way businesses present internal information.
Prezi uses an infinite canvas with moving graphics to create unique and visually stimulating presentations. Prezi claims their software is 16.4% more engaging than Powerpoint and 21.9% more persuasive when pitching to new audiences.
Haiku Deck takes a slightly less radical approach by combining traditional Powerpoint slides with an intelligent design interface. Users can use a phone or tablet to create slick presentations, without fiddling around with sophisticated functionality. Haiku Deck explains how their technology "clears away the clutter and helps businesses focus on their key idea to unlock their creative flow."
Has Powerpoint reached the end of the road?
Although Powerpoint has been the leading player in professional presentations for the last 30 years, it's time for businesses to look for new ways to communicate key information.
Using Powerpoint to present a modern business is like using a steam engine to power a race car.
As businesses embrace new technologies and organisational approaches, the tools they use to present their business needs to reflect these changes and Powerpoint simply hasn't kept up.
Increased connectivity across professional networking platforms presents businesses with an exciting opportunity to move away from outdated slide decks and discover engaging ways to share, pitch, and teach others using the power of technology.